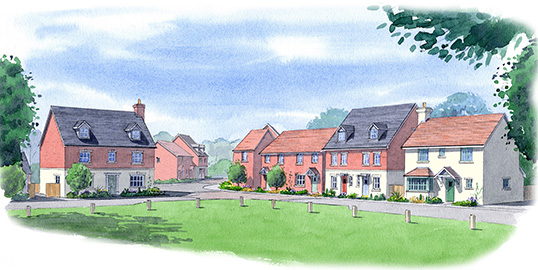 The Vision
A street scene of our new development site in St Martins has been released to give our home buyers a better feel of how the St Martins development will look once completed!
The site in St Martins near Oswestry will be made up of 75 new homes of mixed specification, from a two bed coach house to five bed detached homes and is due to start imminently.
The artists impression gives a good idea of the look of a section of the site from standing in the village green area to the rear of the site.
You can see greater detailed drawings of the house types on our Homes for Sale pages, simply select New Development, St Martins!