Interior Design
We all want our homes to feel comfortable, welcoming and to reflect who we are. A new home offers a truly blank canvas but when it comes to decorating, it can be difficult to know where to start. With a large range of kitchen & tile samples, the option of extras & upgrades along with the help of our friendly sales team, your guaranteed to have the perfect home.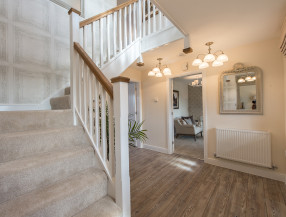 Carpets
As an optional extra, our sales team will guide you through the range of options to help you choose the right carpet for your home.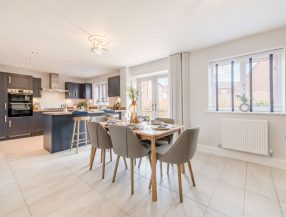 Flooring
We offer ceramic floor tiles as standard in the kitchen, utility and all bathrooms. Vinyl can be added into your new home as an extra if preferred. We have a large range of both and our sales team will be happy to help you choose the right flooring for your new home.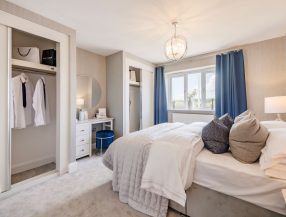 Wardrobes
Fitted wardrobes are the ideal storage solution. We offer bespoke options to suit your needs and ensure that your bedroom is calm and clutter free.