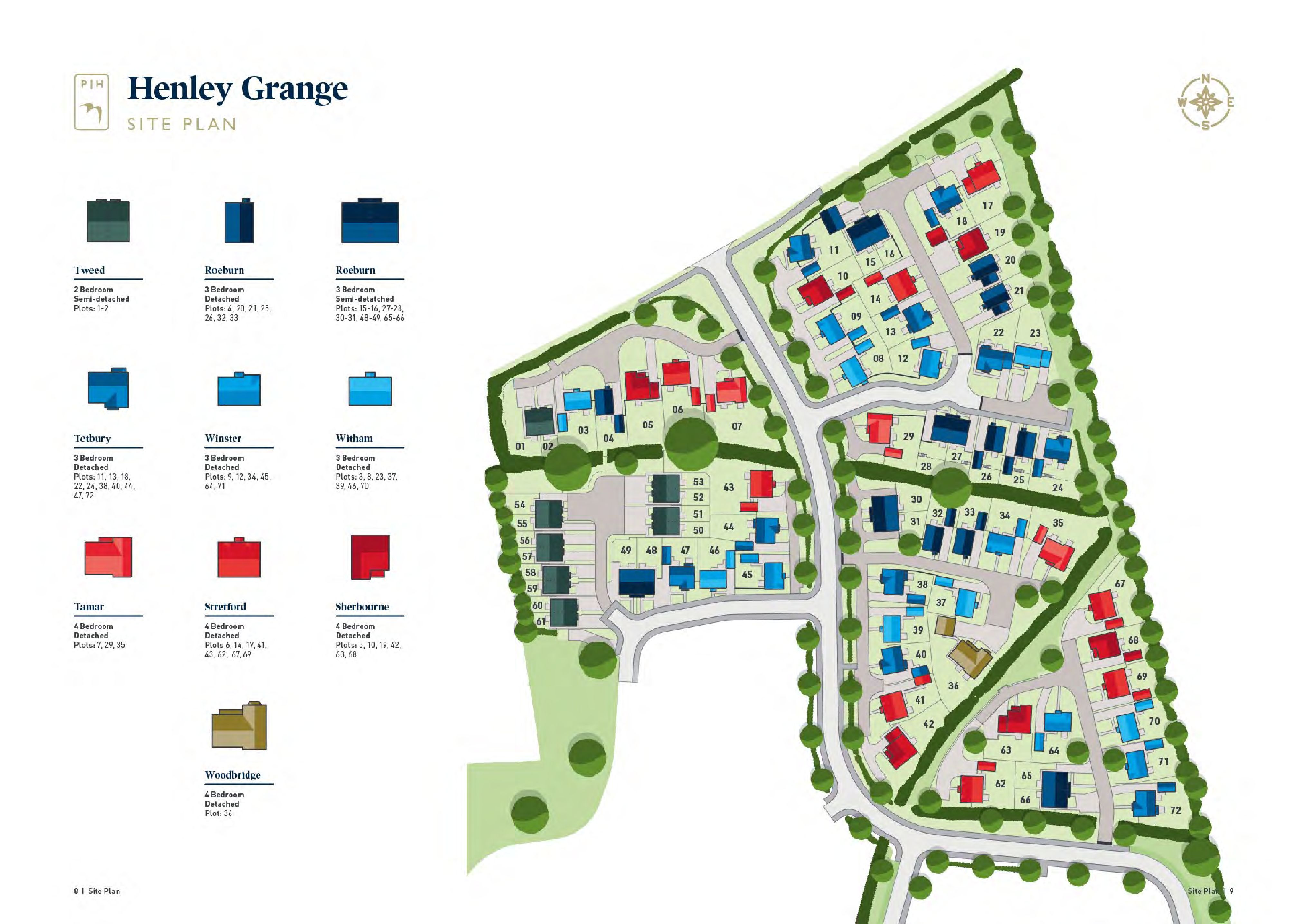 Phase 1 released at Henley Grange
Pickstock Homes has released details of its new properties at Henley Grange. Phase 1 comprises a variety of house types, offering something for everyone on this exciting new development in Ludlow, Shropshire.
There is a pair of 2-bedroom semi-detached properties, the Tweed, perfect for first time buyers. There are two 3-bedroom detached houses, the Roeburn and the Witham, ideal for young families. On plots 5, 6 and 7 are unique 4-bedroom detached homes offering plenty of space inside and out.
Henley Grange is a leafy development with a garden village feel, located at Rocks Green on the north east edge of Ludlow with stunning views of the surrounding countryside. The vibrant market town has an established reputation as a 'foodie destination', with award-winning restaurants and a well-renowned annual food and drink festival, held during September.
'Ludlow is a wonderful town with plenty to offer and we are delighted to be bringing our high quality residential housing to the area,' said Camilla Pickstock, Sales Director of Pickstock Homes.
'We expect demand will be high and reservations are now being taken to buy from plan, meaning home buyers can choose their own kitchens, tiles and so much more.'
With Help to Buy available, requiring as little as 5% deposit, a new Pickstock Homes property could be yours sooner than you think. For more information about the properties at Henley Grange contact the Pickstock Homes team on 01691 677940.