Move into your dream home with a 5% deposit
The new Help to Buy: Equity Loan scheme was launched on 1 April 2021 to help first time buyers. The new scheme will run until March 2023.
The government will lend homebuyers up to 20% of the cost of a newly built home. You'll need to pay a minimum deposit of 5% of the property purchase price and arrange a repayment mortgage of at least 25% of the property purchase price.
You can then borrow an equity loan to cover from 5% and up to 20% of the property purchase price of your newly built home. The equity loan percentage you borrow is used to calculate your interest and equity loan repayments.
To find out more about the Help to Buy scheme in England Click Here.
For more information on Help to Buy Wales Click Here.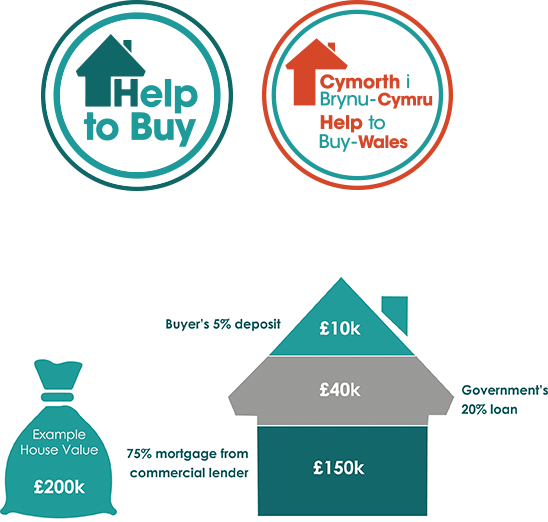 Your Questions Answered
Am I eligible for the scheme?
Yes, if you are 18 or over; a first-time buyer; and able to afford the fees and interest payments
Is Help to Buy available in Wales?
Yes, from April 2021 Help to Buy Wales supports the purchase of homes up to £250,000 bought through a registered Help to Buy – Wales builder
Is there a cap on the value of a house you can buy through the scheme?
Help to Buy is available on new houses up to £600,000 in England and up to £250,000 in Wales.
What is the scheme's repayment structure?
You do not have to pay interest for the first 5 years. In the sixth year, you'll be charged interest at a rate of 1.75%. This will be applied to the equity loan amount you originally borrowed (the equity loan percentage of the property purchase price). This annual interest is spread over the year in monthly payments.
When does the Help to Buy offer end?
The scheme closes in March 2023